IWC – INTERNATIONAL SECTION
IWC-IS: IWC International Section – It is an international agent that applies to theIWC designated party and received accreditation and works for and under thesupervision of IWC and whose role is the opening and marketing of certificationsessions in his region, the organization and realization of training.
In addition, the IWC-IS oversee exams from the International Welding Center. The goal of an IWC-IS is to ensure that all who take the exam receive equitable treatment, that all testing procedures are followed and that all candidates have the same opportunity to perform on the exam. The secondary function of IWC-IS is to recommend liaison with other societies and organizations relative to personnel qualification, and registration.
There are two type of IWC-IS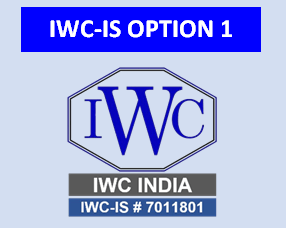 Authorized instructor and test supervisor
The International Section accredited as IWC-IS Option 1 is authorized to conduct training andexam supervision with its own personals under the full administration of IWC.
For training activities, the IWC-IS Option 1 will receive all training material (handbook –Power point presentation – Revision question manual - …) with the latest edition and it willfinish all training activities with its own instructor.
For exam, the IWC-IS Option 1 will receive one day before exam all exam material, itsresponsibility is to supervise the test. After it will send the exam package to IWC Sfax Tunisia.
The exam correction and certificate will be responsibility of IWC Headquarter.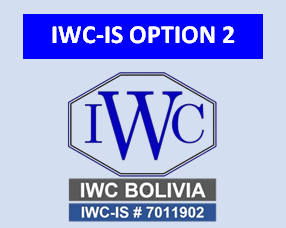 Certification organizer
The International Section accredited as IWC-IS Option 2 is authorized to organize IWCcertification session (training and exam) with IWC designed instructor and test supervisor.
The IWC-IS option 2 will furnish candidate and local for training and exam.
Accreditation process
Accreditation process for IWC-IS OPTION 1
Accreditation process for IWC-IS OPTION 2