IWC ONLINE COURSES
Choose a course start date that suits your schedule, and enjoy the flexibility and convenience you need to learn and advance. Engaging multimedia courses from the most dependable source in professional education.
IWC online courses offer immersive experiences that encourage learners to actively think, question, and draw conclusions. Unlike many PowerPoint presentations and classroom recordings, IWC courses incorporate animated graphics, audio narration, video footage, and interactive elements that make even the most complex topics both engaging and easy to understand.
You are never alone with IWC. IWC Instructors are available to answer your technical support questions.
Whether you're looking for better opportunities, or fulfilling company requirements, IWC will help you take your career to the next level.
Participate from the comfort of your home or your office by registration in one of the two following method.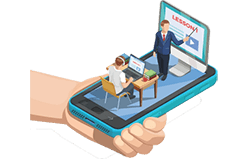 The entire seminar is animated by instructor.
Live chat with instructor.
Speak to an AWS Instructor during the module question and answer teleconference.
You want the knowledge and experience shared by the speakers and attendees.
You may also learn better with instructor-led seminar, because they can share ideas, work in groups, and debate with their peers.
IWC Virtual Conferences provide the same content as the live sessions without the pressure or costs of being there.
IWC Learning Virtual Conferences provide access to the latest technologic developments.
Each series of presentations provides a wide range of topics from a variety of academic and industry sources.
Concise modules, interactives, practice exercises, and quizzes facilitate the mastery of concepts and formulas.
IWC instructor-led seminar is also useful for bonding, team building, and team problem solving and it can have greater long-term benefits than one-on-one.
You benefit of large education document and handbook for free.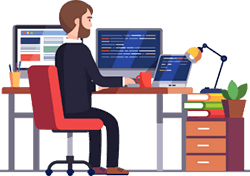 IWC Learning Virtual Conferences allow users to experience the same educational presentations on their own schedule and pace.
IWC Learning Virtual Conferences can be accessed from virtually any computer with internet access, twenty-four hours a day, seven days a week.
The easy-to-navigate platform grants users full control over their conference experience. Users may pause, rewind or advance presentations, allowing them to focus their time on the most relevant information.
Access your course at any time, seven days a week, from any computer with an internet connection.
You are never alone with IWC. Trained IWC staff is available to answer your technical support questions from Monday through Friday, excluding holidays.
Concise modules, interactives, practice exercises, and quizzes facilitate the mastery of concepts and formulas.
Pause, advance, and rewind navigation features give you complete control over your learning experience.
Narration, animated graphics & video footage make the most complex topics engaging and easy-to-understand.
You benefit of large education document and handbook for free